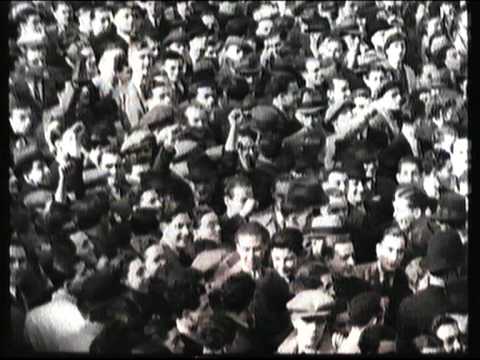 I can't believe that Nazis and Hitler take the power in Germany without any help from a global power (or from a vast variety of international politicians and power owners like Henry Ford).
It's a joke after about 300 years of "Enlightenment" in Germany from Kant to Weber, Germans decided to vote a cheap psychopath like Hitler. I doubt after 2000000 casualties in WW 1, Germans accepted a new military leader. Germany was in a disastrous crisis, why some people in Britain tended to join Nazi group? Like this video you watch: 4th October: The Battle Of Cable Sreet
Aren't there any similarity between these gangs and today's "Antifa" or other so called "Socialist"? Wasn't a worldwide conspiracy to ignite the world like todays?