Russell Brand (mentioned as he interviewed Candace) is another one who is giving me hope. Formerly rather a silly (sometimes funny) comedian on MSM TV channels in the UK, he has gradually become an outspoken and useful critic of the powers that be, he talks a lot about Bill Gates and the Great Reset and that sort of thing. He has a phenomenal 4.45M subscribers on Youtube and he's another example of what I've been saying about borderline cases the big tech companies just don't seem to feel confident enough to censor.
He has an inquiring mind and is capable of considering opposing views. Still by no means a conservative I think, quite left leaning in many ways; he encouraged people to vote for Jeremy Corbyn some time ago, but I think his views (like Candace's) have moved more to the right in some ways.
Candace Owens is, as he says, the "real deal". Brilliant. Beautiful. Eloquent. And RIGHT.
I just saw a recent video of his where he talks about Bill Gates and Jeff Bezo planning a technology that will cheat death.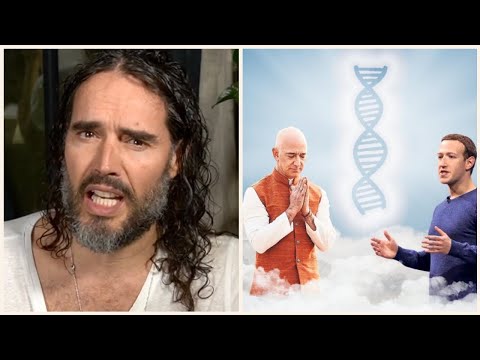 If playing at trying to become immortal keeps people like Bezos and Gates preoccupied so they stop interfering in everyone else's life to make our existence ever worse, they should be encouraged to play on.
Ha! Hadn't thought of that! Wouldn't it be great if, once they got in there, they couldn't get back out?
Yes, I used to not like Brand, but I'm glad he's actually doing some good now. Like Bill Mahr, who I also can't stand, at least has been making some sensible statements about "cancel culture", etc.