Exactly. They're creating this Orwellian nightmare on purpose, to divide, destroy, and conquer.
That is the time-honoured, tried and true technique for drawing people into a cult. I'm sure Christianity was not the first, but it was one of the most powerful. The Big Lie cult members have to profess to believing in varies from cult to cult, but nothing has proven to be too absurd to believe in, live by and die for.
Succinctly said. So, what can one deduce about human nature from this susceptibility to cultist idiocy?
"So, what can one deduce about human nature from this susceptibility to cultist idiocy?"
That should by now be easy to "deduce" – no, not deduce, but understand empirically – and all too unrecognized even now, after we've learned (but unincorporated) some basic facts about human nature in its evolutionary context. 1) We are products of organic evolution. 2) We are pretty much unique in having a double evolutionary nature – local cultural evolutions built upon our organic evolutionary predisposition to acquire a local culture and transmit it to further generations. That means we are hard wired to be indoctrinated into some culture or other. How have intelligent, educated people not absorbed this fact by now? This is how our species has been able to radiate across and inhabit every terrestrial environment on the planet. We are, in fact, a very "diverse" species, and our cultural evolutions co-evolve with the gene pools that support those cultures. There's not much of anything we could call "equality" among them, aside from that dual-evolutionary predisposition to move as far away from our relatives as possible, and adapt via cultural evolutions to the new environments we find in those new places.
"How have intelligent…people not absorbed this fact by now?" Yes, that's a good question.
How have people become even less aware of the weaponization of propaganda they are engulfed in, after all these decades of warnings?
The thing is – and maybe I didn't make this clear in my comment – an accurate understanding of human nature is important in defending our current political position and our civilization. Unfortunately, the Christian conservatives who constitute much of the conservative base are utterly ignorant of such understanding, and actually hostile to it. The leftists are also hostile to the general ideas behind it, but they seem to have learned how to exploit it in practical terms.
Zerothruster - Are you saying that homo sapiens is a species that easily adapts to new cultural environments?
If so - well, we know there are exceptions. Many Muslim immigrants - an apparent majority - seem to be unassimilable into Western cultures. There have now been several generations born in non-Muslim countries, and the third and fourth seem ever less willing or able to conform to the mores of their hosts. The evidence is the fact that all known Muslim terrorists in - say - Britain and France are young.
However, the main threat to our civilization comes from within it. It's the rise of wokeness, the New-New Left.
Close comparison in history, the rise of Christianity in imperial Rome. As Gibbon tells in his "Decline and Fall", Christianity brought a thousand years of darkness down on western Europe.
"Are you saying that homo sapiens is a species that easily adapts to new cultural environments?"
Jillian, I'm sorry if I didn't explain the idea in sufficient clarity or detail, but the idea is sort of just the opposite, or at best oblique to the notion that we adapt easily to new environments. Your question was specifically about adapting / assimilating to new (non-native) cultural environments, but that wasn't the idea I was promoting. It's kind of just the opposite because the idea is that we evolved to be absorbers and transmitters of a locally evolved culture, (historically, initially, a tribal culture), our native culture. That's how the species survived in one environment or another, eventually radiating over the globe. So the idea is that we are innately very indoctrinatable – meaning, we have a biologically evolved predisposition to absorb the language, survival skills, crafts, mythology and ideology etc. of our tribes. But that predisposition and its expression tends to make us resistant to adaptation or assimilation to other cultures. Those cultures (our native or others) themselves had evolved only very slowly over generations, and not usually easily, since the cumulative learning that went into building each culture was won only by trial and error, sometimes by creative innovation, but other times by lucky discovery. (There is a 'survival of the best practice' that can be at work in cultural change – as well as a 'survival of the most efficient culture' effect in a particular locale.)
The books I've read that best express this idea of our dual evolutionary human nature (dual - i.e., genetic and cultural) are The 10,000 Year Explosion: How Civilization Accelerated Human Evolution by Cochran and Harpending (2009) and even more eye-opening, The Secret Of Our Success: How Culture Is Driving Human Evolution, Domesticating Our Species, And Making Us Smarter by Joe Henrich (2015). A few books by Nicholas Wade are also relevant and interesting.
A very good review of the Henrich book, long enough to provide a summary explanation of the book's main ideas, is linked below (the first link) among some others you might find interesting. Gad Saad did an hour-long podcast interview with Joe Henrich (second link). Other endorsements by expert reviewers are listed in a Harvard web page (third link).
I might work this material up into something to post here at Forum. I think the dual-evolutionary-nature idea (dual, i.e., organic and cultural) is a very accurate and important perspective on human nature. It's relevance to this post by Cogito is simply that, when you break a culture, catastrophe is likely to follow – whether or not that breakdown enables some outside culture (or adversary culture, 'counter-culture) to control what remains of the destruction.
Book review by Scott Alexander
Gad Saad interviews Joe Henrich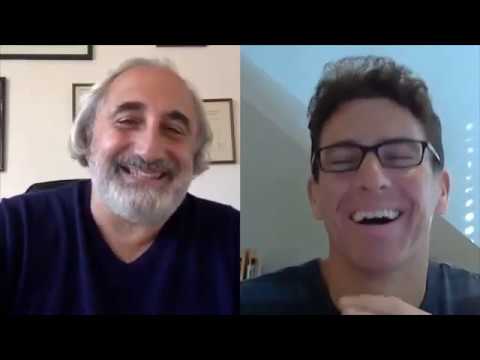 Endorsements for The Secret of Our Success from expert reviewers
I am a great admirer of Gibbon. He speaks lucidly and cogently of the contribution of Christianity to the fall of the Western Roman Empire. However, he does not explain why Christianity did not, similarly, undermine the thoroughly Christian Eastern Empire which endured for another thousand years.
I have searched unsuccessfully for many years for an answer to this apparent contradiction in Gibbon's thesis.
I wonder if my fellow readers have any suggestions.
Heard an interesting interview of Mattias Desmet discussing the main points of his book, "The Psychology of Totalitarianism." I just bought it on Amazon, as another to add to my library that seeks to explain…understand…what is happening to the world and America.
Ah…he has a substack: https://mattiasdesmet.substack.com/
Thought you all might be interested.
This much is certain:
A young child's mind is a tabula rasa. Whatever is impressed on it will remain for life, whether it is the culture - ie. the beliefs and ways - of his natural "tribe" or any other he grows up a member of.
Some adults are good at adapting to alien ways. Some are not.
But please do work up whatever material you find interesting and post it here. I for one look forward to seeing it.
My opinion - neither humble nor arrogant but formed and confirmed by very long experience - is that almost all Psychology is psychobabble. In the case of Mattias Desmet, I do not agree with him that Enlightenment ideas and values led to totalitarianism, nor with his apparent admiration of Hannah Arendt who (someone said and I agree) was "educated beyond her capacity to understand".
However, I look forward to reading other members' reactions to Desmet's substack article.
Thanks Jeanne and Z. for the links - they look interesting!
Believing in nonsense may be the default setting for human consciousness. Evolutionary psychologists have tried (risibly) to link human mentalities to a developmental (not strictly evolutionary) metaphor: belief in the supernatural is due to the human psyche being still in a childish "imaginary friend" phase, though what adaptive advantage this gives is not clear.
There is very interesting work now being done in neuroscience and biological philosophy which pre-empts, or by-passes, dualistic mystifications - mind/body, ideal/real, perception/reality - out of which gods and ideologies emerge. Proponents of the "free energy principle" claim that it provides a framework for understanding (functional) processes of life, mind and culture. I'm not sure what will be left of psychology in that new understanding. We'll see. But if this science is ever taken up by the popular mind, it will probably suffer from the same mystifications that evolution has been subjected to.
"But if this science is ever is taken up by the popular mind, it will probably suffer from the same mystifications that evolution has been subjected to."
What science is that? The Free Energy Principle? What are the "mystifications that evolution has been subjected to" ?
Everything I see on The Free Energy Principle and its prophet Karl Friston seems like parody science. It looks like the Sokal Hoax on steroids.
Even the Wikipedia article on it, which appears to present the principle in a positive light, has this to say: "Discussions of the principle have also been criticized as invoking metaphysical assumptions far removed from a testable scientific prediction, making the principle unfalsifiable. In a 2018 interview, Friston acknowledged that The Free Energy Principle is not properly falsifiable: "the Free Energy Principle is what it is – a principle. Like Hamilton's principle of stationary action, it cannot be falsified. It cannot be disproven. In fact, there's not much you can do with it, unless you ask whether measurable systems conform to the principle."
So it's not science. It invokes metaphysical assumptions; it's not testable, not falsifiable, and best of all "it cannot be disproven" !! – which is more categorical than humbly being non-falsifiable. "It cannot be disproven" implies that it already IS proven, and that no evidence or argument will ever contradict it. It's beginning to look a lot like Santa Claus, or God.

Someone once said, "The Big Lie cult members have to profess to believing in varies from cult to cult, but nothing has proven to be too absurd to believe in, live by and die for."
But not to worry. Karl Friston explains The Free Energy Principle quite clearly in this interview…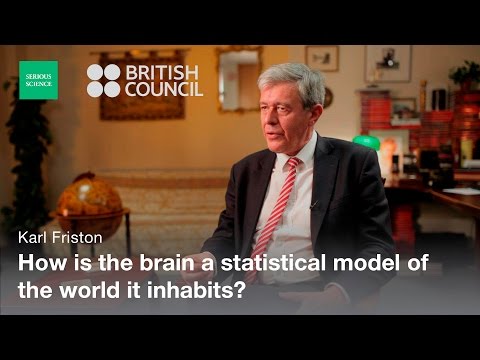 He makes it clear as mud. Surely it is another Sokal Hoax?
I wonder why C.Gee is here. I kind of doubt that he's stupid, or possibly even gullible. But he may assume or hope that some of us are. What do you think? Meanwhile, it seems he hasn't responded to my reply yet. Why not?